QuadraDot Software Means Solid Data
Easy to Use Software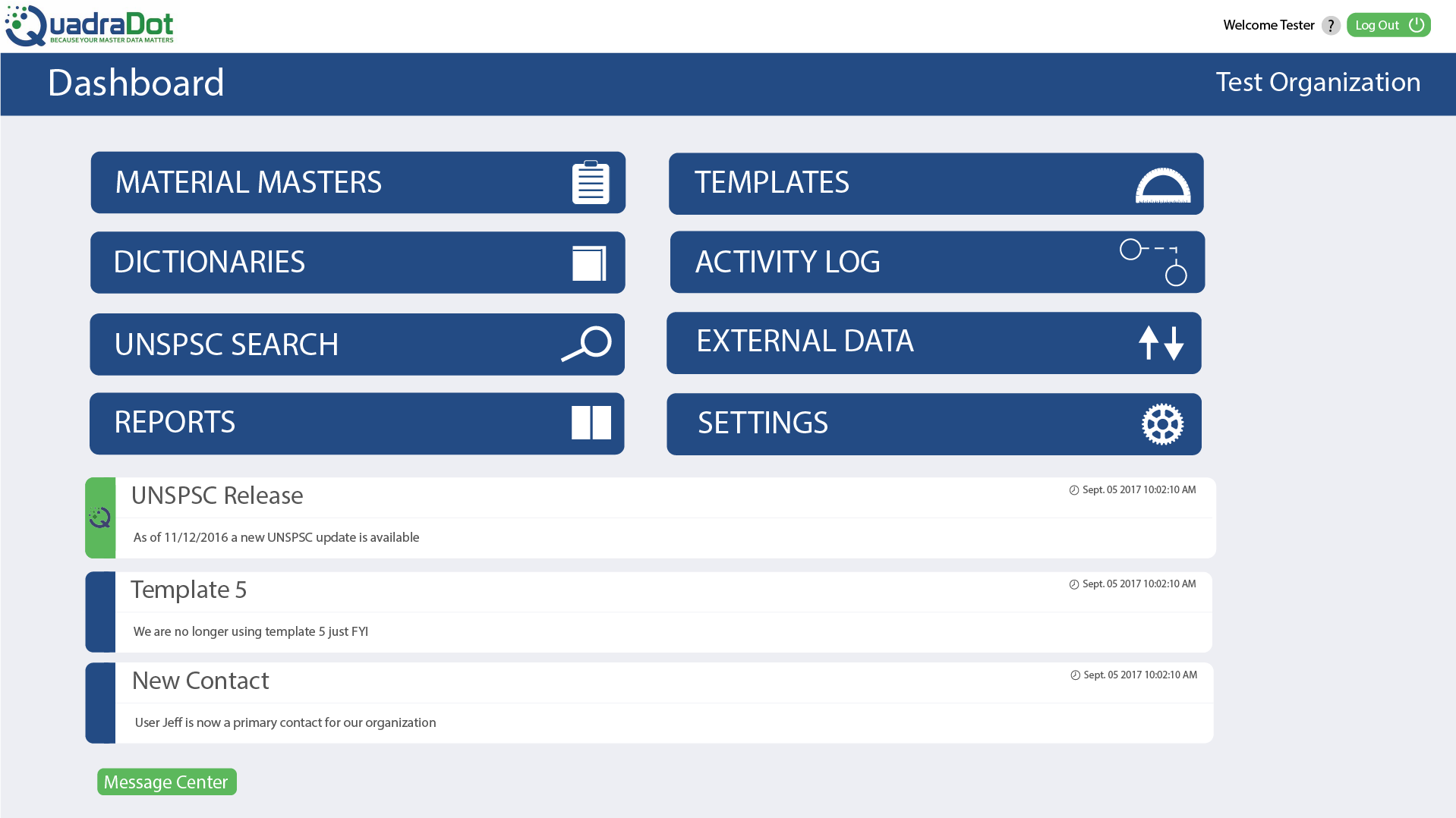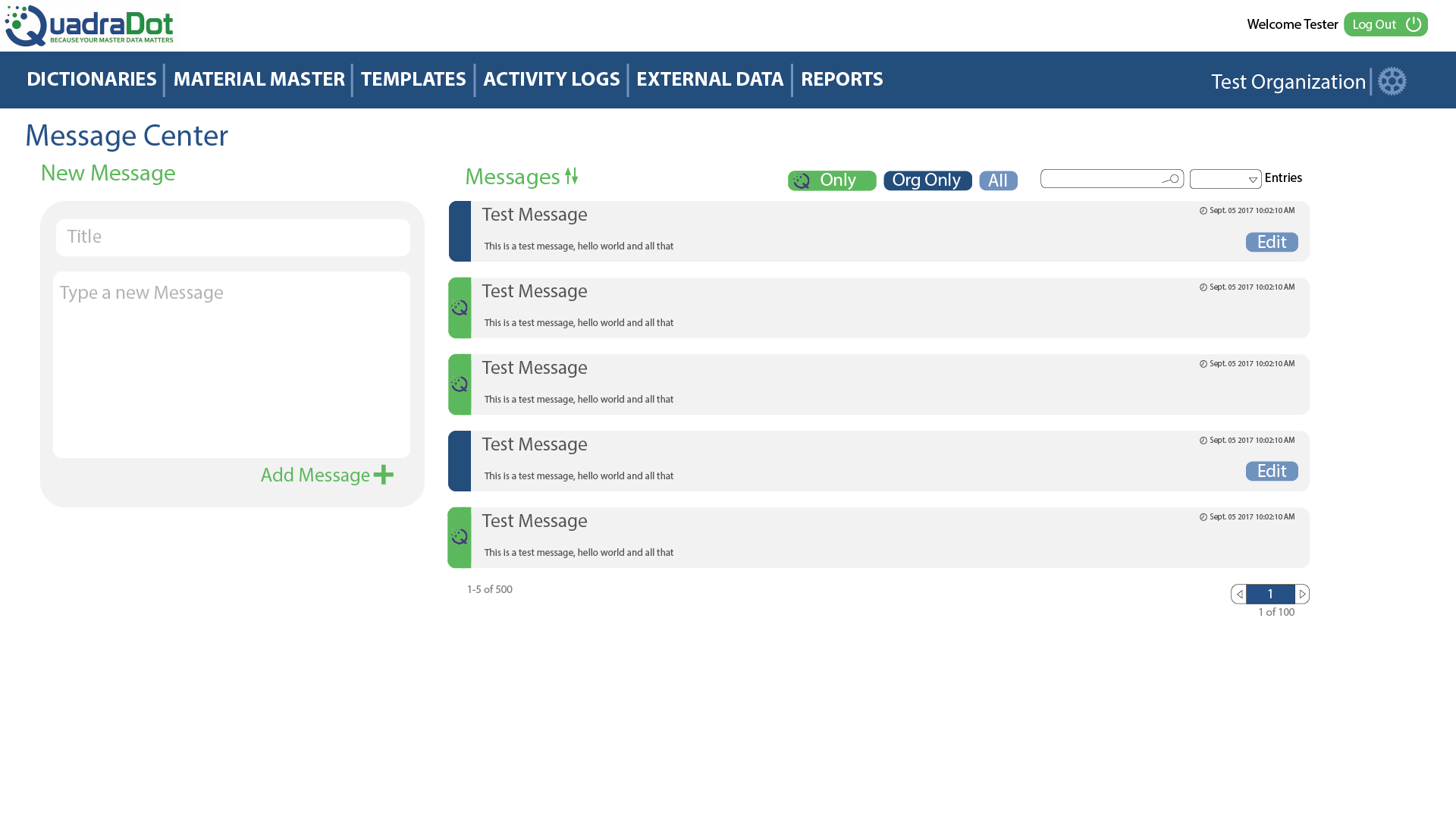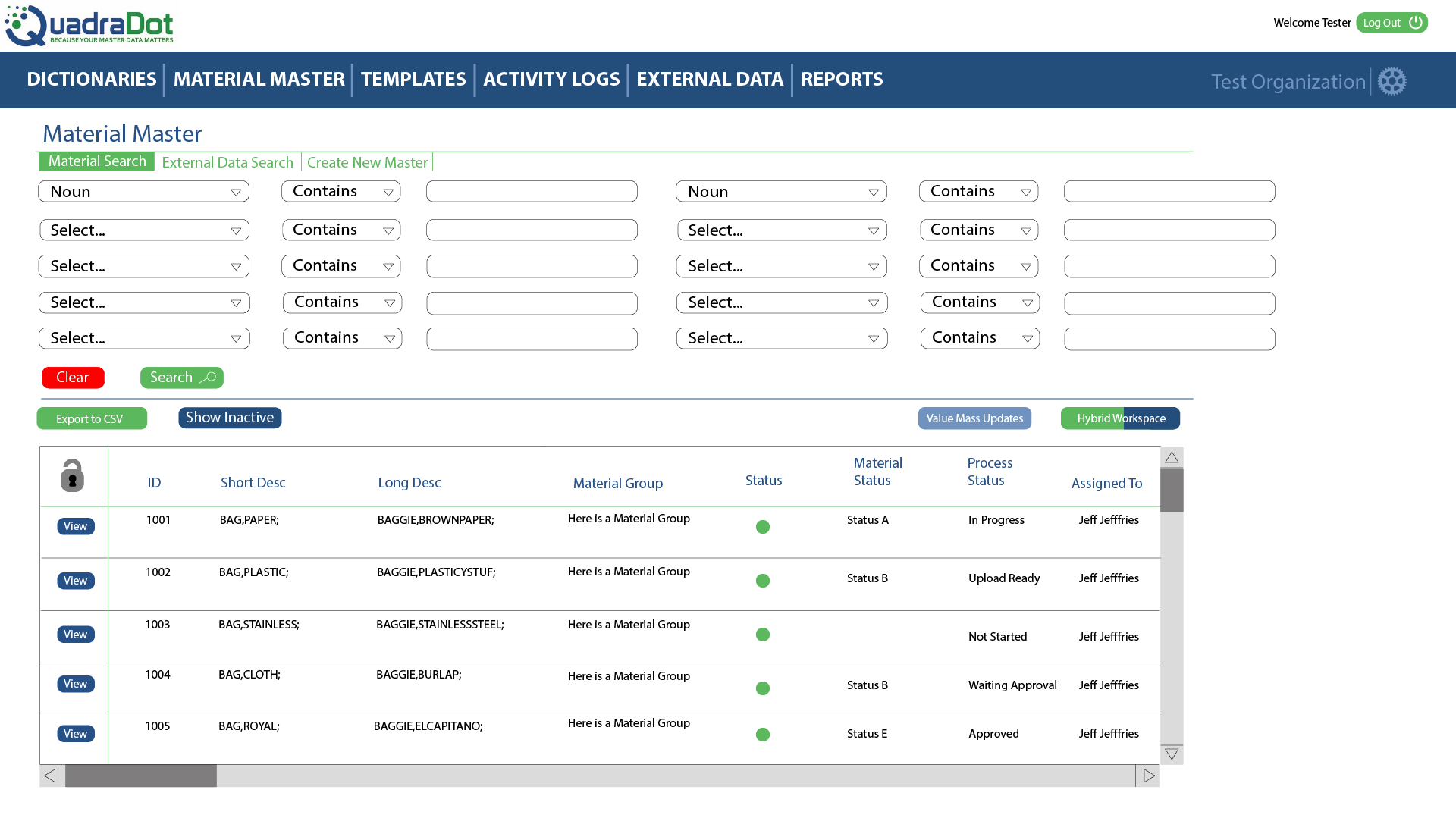 About QuadraDot Software
QuadraDot Software for Material Masters, currently in development, is a customizable, scalable and user-friendly software based on the solid AWS Platform. QuadraDot Software is an agile and smart way to dump your bulky spreadsheets for good. Our cloud-based software can be scaled to meet the needs of your organization, whether you're at enterprise level, or just need to more efficiently organize your data.
QuadraDot Software also works with most ERP or WMS software for seamless integration.
Our Software Streamlines the Mastering Process
Create standard definitions, abbreviations and templates for noun/adjective combinations.

Create standard material masters based on templates.

Enforce proper taxonomy.

Identify duplicate records.

Facilitate the use of the United Nations Standard Products and Services Code (UNSPSC).
Our software turns this,
1/2 X 13 YLW ZINC CAP SCREW
CAP SCREW;CS;HH;ST;GR8;ZP;SEE PO DETAILS
Screw,Cap; 3/4 X 10 X 2 1/2″ YELLOW ZINC HEXHEAD
HEX HEAD CAP SCREW CARBON STEEL, ZP,1/2″X11″
Into This:
SCREW,CAP;HH,CS,YZP,1/2″-13×1-1/2″,GR8,UNF
SCREW,CAP;HH,CS,YZP,3/4″-10×1-1/2″,GR8,UNC
SCREW,CAP;HH,CS,YZP,3/4″-10×2-1/2″,GR8,UNC
SCREW,CAP;HH,CS,YZP,5/8″-11×3-1/2″,GR8,UNF
Contact us for more information about QuadraDot Software, demos, and pricing.