Granite Software Means Solid Data
Granite Software for Material Masters, currently in development, is a configurable, scalable and user-friendly software based on the solid AWS Platform. Granite is an agile and smart way to dump your bulky spreadsheets for good. Our cloud-based software can be scaled to meet the needs of your organization, whether you're at enterprise level, or just need to more efficiently organize your data.
Granite also works with most ERP or WMS like software Sage 100 and SAP for seamless integration.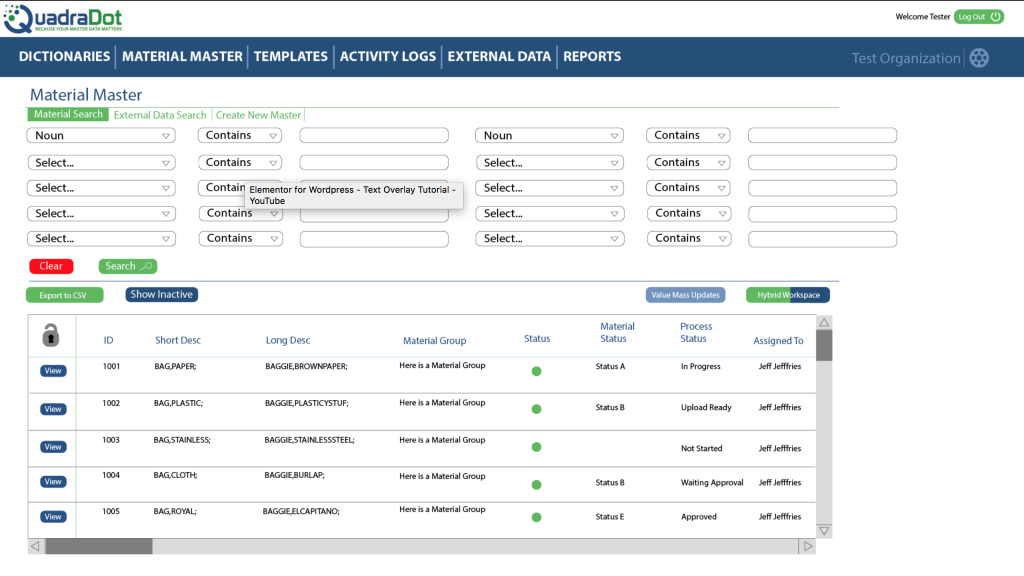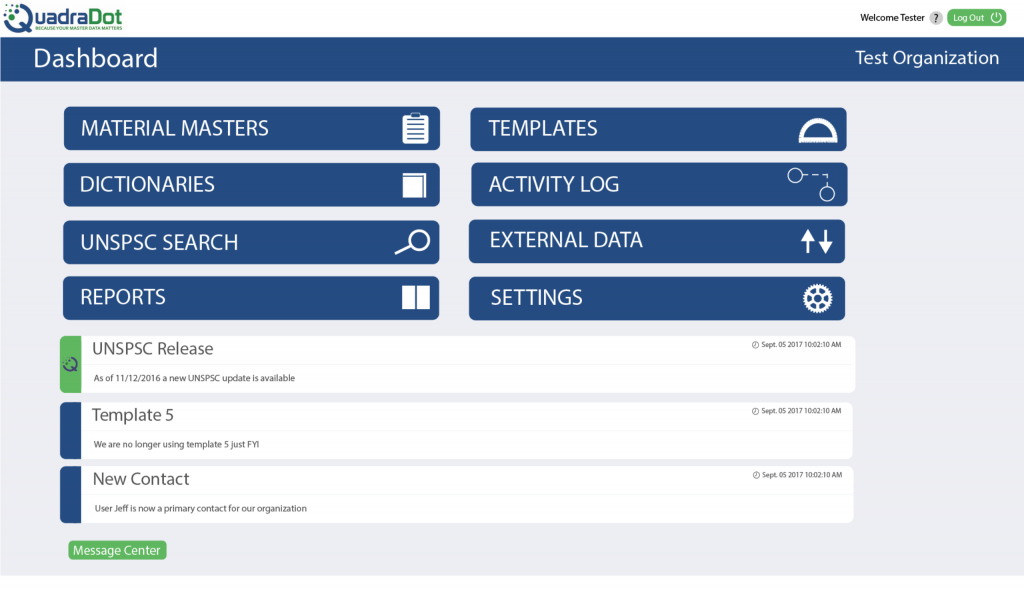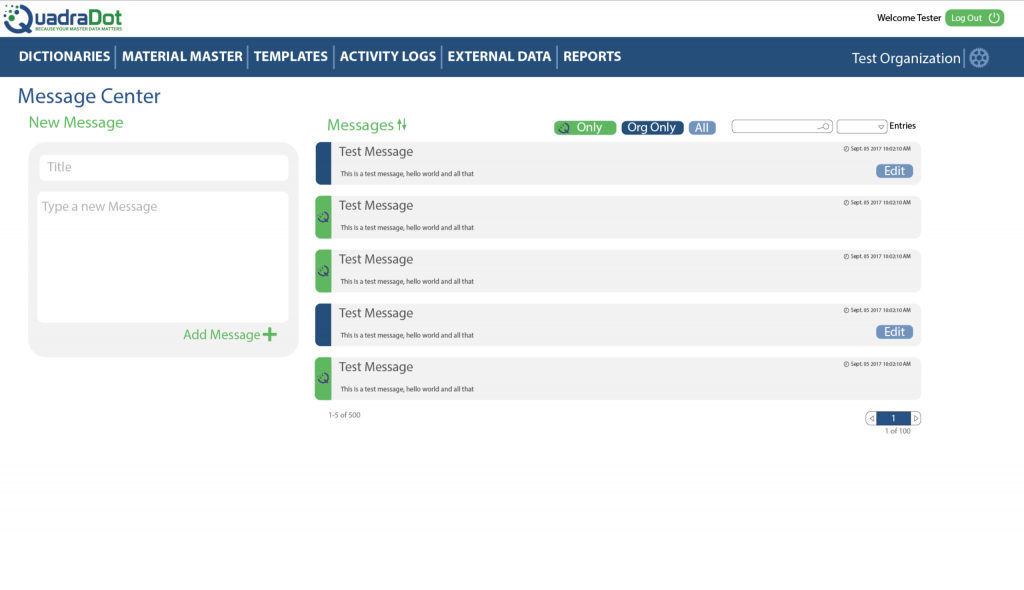 Granite Software Streamlines the Master Process
Create standard definitions, abbreviations and templates for noun/adjective combinations.
Create standard material masters based on templates.
Enforce proper taxonomy.
Identify duplicate records.
Facilitate the use of the United Nations Standard Products and Services Code (UNSPSC).
Made From Scratch
Granite software can be used to create a consistent, structured taxonomy for your material masters. If you are creating these records from scratch you will be able to create Nouns, Adjectives, and Templates that become the foundation for your master records. You can create new Organizational Defined Fields that can be attached to your records so that you do not lose track of the critical information on items such as SKU numbers and unite price. You will even have a built in UNSPSC feature within the software that you can use to classify your items and search for records based the UNSPSC 4- tiered hierarchy structure.
Clean It Up
If you are just needing to cleanse your data you can quickly import your existing records, massage the data, clear out your duplicates, and export your records back into your external system. You can even search and create reports based on the data that you imported so you don't lose track of your progress. We want to make sure that you do not have to go through another ERP implementation to use our software and if you grow out of the one you use you can still use our software for your next one.
Other Noteworthy Features
Our software automates workflow processes by creating user logs for activities and assigning users and statuses to records that need to be approved and worked.  We will allow a customer to have 4 different levels of users so that you can delegate tasks and eliminate risks. Granite software helps you keep your data consistent by having automated rules in place that makes sure you do not create duplicate records and use the same abbreviation for similar parts. You will be able to mass update records if an item changes and you can also de-activate records without losing your data if you no longer use an item.

1/2 X 13 YLW ZINC CAP SCREW
CAP SCREW;CS;HH;ST;GR8;ZP;SEE PO DETAILS
Screw,Cap; 3/4 X 10 X 2 1/2″ YELLOW ZINC HEXHEAD
HEX HEAD CAP SCREW CARBON STEEL, ZP,1/2″X11″
SCREW,CAP;HH,CS,YZP,1/2″-13×1-1/2″,GR8,UNF
SCREW,CAP;HH,CS,YZP,3/4″-10×1-1/2″,GR8,UNC
SCREW,CAP;HH,CS,YZP,3/4″-10×2-1/2″,GR8,UNC
SCREW,CAP;HH,CS,YZP,5/8″-11×3-1/2″,GR8,UNF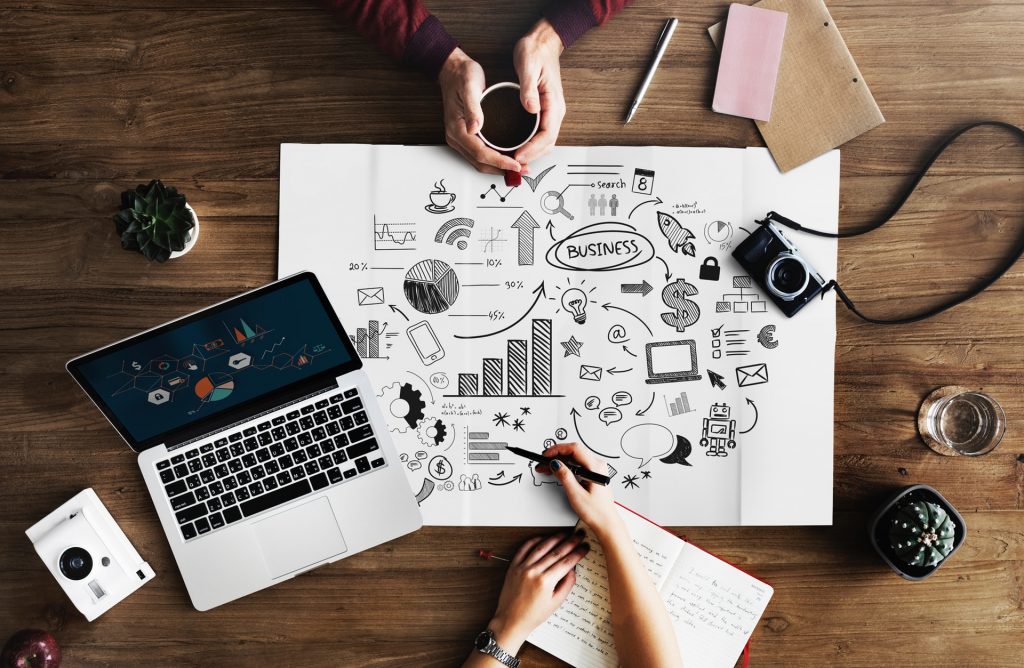 Our professional QuadraDot consulting team provides System Implementation & Optimization, Process Optimization and Implementation, Policy Procedure and Development, Continuous Improvement and Data Analysis.
Whatever the size of business, we will tailor our services to whatever level of input is required to fill a company's needs regardless of the ERP system currently in use. With assistance from our Six-Sigma led QuadraDot team, rest assured there'll be no hint of mutiny on the ERP bounty.
Contact us for more information about
QuadraDot Software, demos, and pricing.